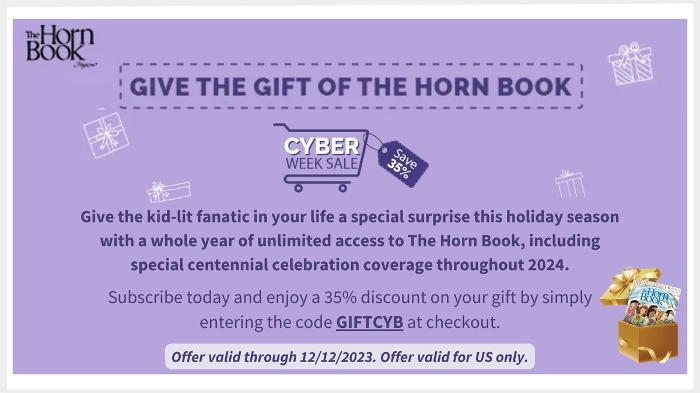 Have you heard that our Cyber Week subscription sale has been extended until next Tuesday, 12/12/23?! Remember to apply the promo code CYBER35 when checking out. We're also excited to be calling your attention to our NEW gift-subscription capability! I took advantage of this option just yesterday—the savings were...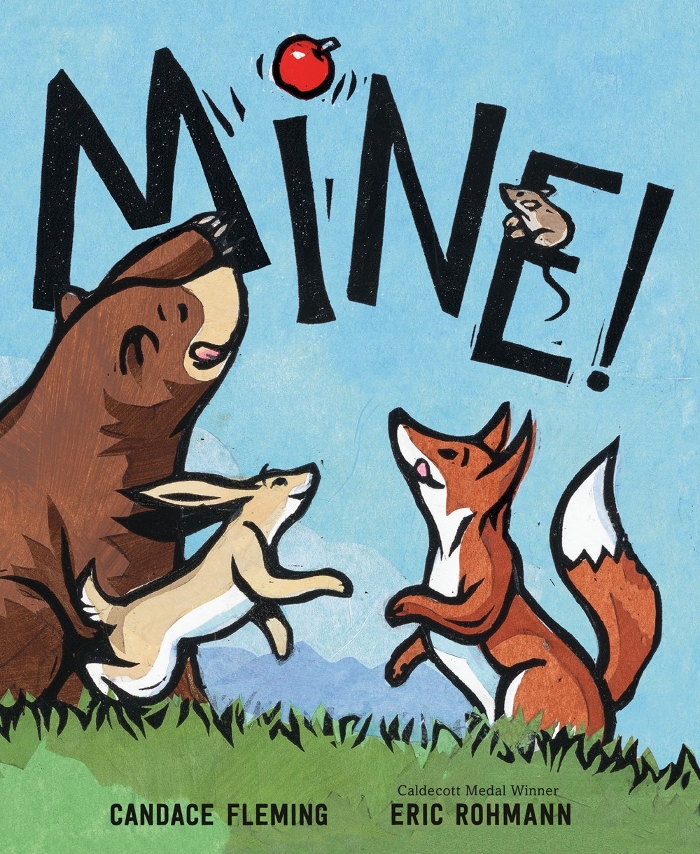 When I did my initial just-read-the-pictures look through Mine! (see Step 5 of Robin Smith's advice), I found myself looking at this picture book as if it were a graphic novel. You know those occasional dramatic moments when the multi-panel structure gives way to an illustration that takes up the...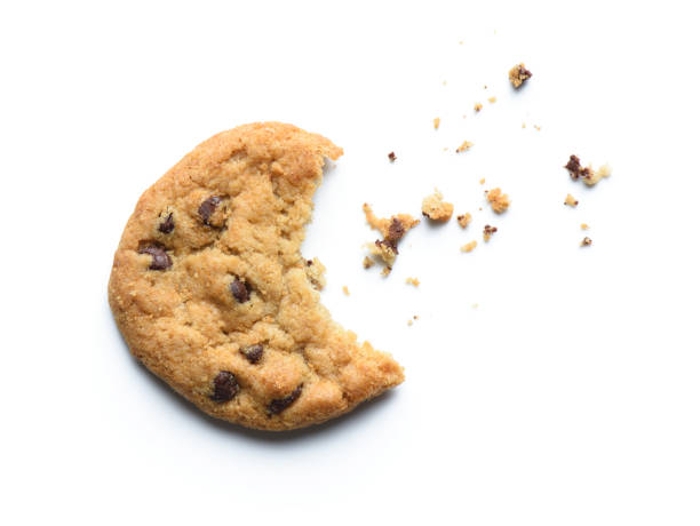 Like many people, I've been captivated by the recent New York Times article that takes a deep dive into the cookies that Sesame Street's Cookie Monster devours. ("Nom Nom Nom. What's the Deal with Cookie Monster's Cookies?") What are those cookies made of? How do they crumble? Are they real?...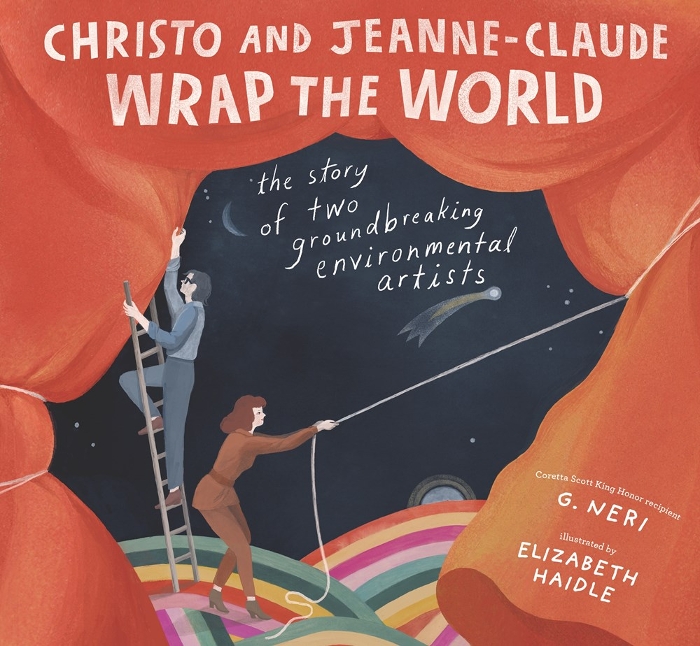 Artist-couple Christo and Jeanne-Claude made site-specific works — massive wrapped monuments and land-art spanning miles — which might seem unwieldy subjects for a picture book. But there is much in these artists' adventures for children to love, and in G. Neri's Christo and Jeanne-Claude Wrap the World: The Story of Two Groundbreaking Environmental Artists, Elizabeth Haidle's...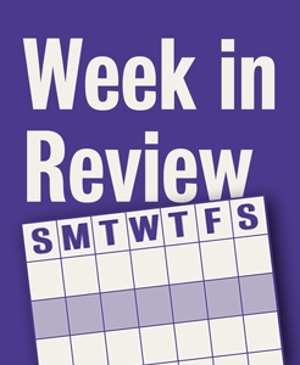 This week on hbook.com... From the November/December 2023 Horn Book Magazine: New for New Readers: Beginning Reader Roundup Fall 2023 by Adrienne L. Pettinelli Calling Caldecott: Calde-folklore: there's a hell of a lot of it by Elisa Gall and Jonathan Hunt Night in the City by Julie...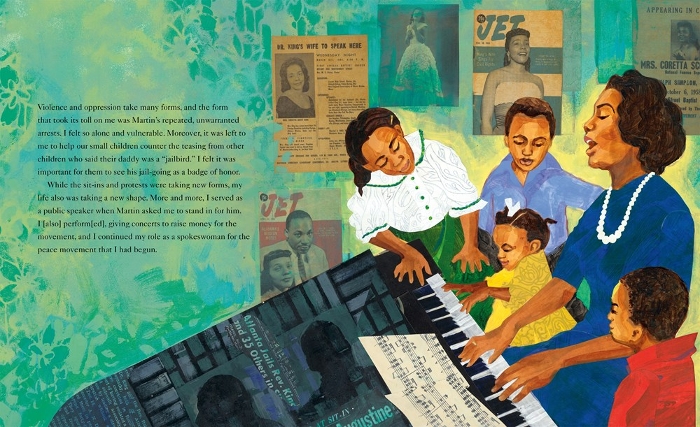 Illustration by Ekua Holmes from Coretta by Coretta Scott King and Barbara Reynolds. The following books will receive starred reviews in the January/February 2024 Horn Book Magazine: Laolao's Dumplings by Dane Liu; illus. by Shinyeon Moon (Godwin/Holt) The First Day of May by Henrique Coser Moreira (Levine Querido) The House...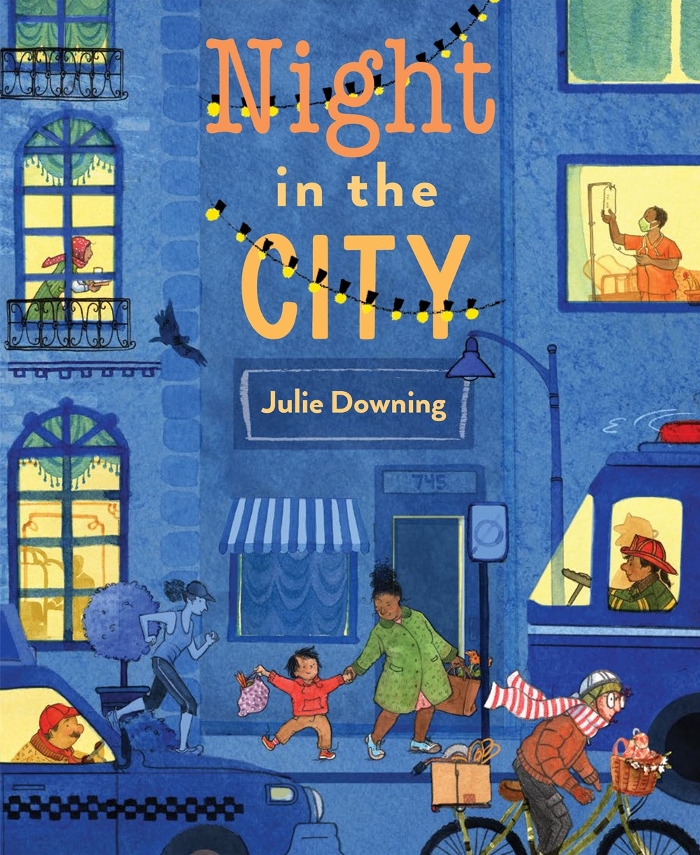 In a city after dark, the lit windows look warm and interesting. Each one has a story going on behind it. Who are these people? What are they doing? Julie Downing's Night in the City explores that curiosity visually: some people, like the child in the story, prepare for sleep, but there...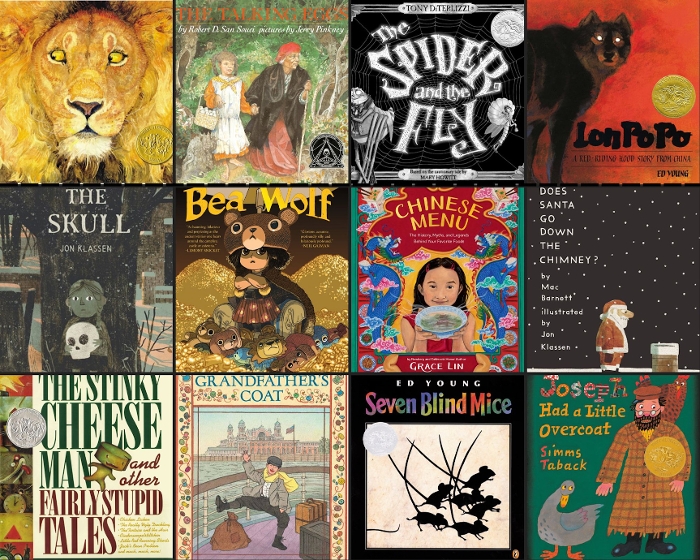 Today on Calling Caldecott, a conversation between Elisa Gall and Jonathan Hunt about folklore and the Caldecott Award. (This is an entry in their "why-the-hell" Calling Caldecott series. Previous posts include discussions about the Caldecott and holiday books; photography; board books; the Newbery Award; and "didactic intent.") ELISA GALL: While traditional literature is not eligible for...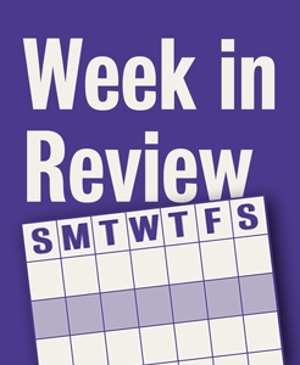 This week on hbook.com... If Only You Knew Kitty Donohoe by Annette Goldsmith From the November/December 2023 Horn Book Magazine: Holiday High Notes 2023 Calling Caldecott: Once upon a Book by Brian Wilson Family Reading: The Eric Carle Museum of Picture Book Art and R. Michelson...