Need suggestions for summer reading? This year we've super-sized our lists, with a baker's dozen recommendations for different age ranges — including fiction, nonfiction, folklore, and poetry — all published 2020–2021 and ideal for the season. Grade levels are only suggestions; the individual child is the real criterion.

Need suggestions for summer reading? This year we've super-sized our lists, with a baker's dozen recommendations for different age ranges — including fiction, nonfiction, folklore, and poetry — all published 2020–2021 and ideal for the season. Grade levels are only suggestions; the individual child is the real criterion.
Picture Books | Easy Readers and Primary Grades | Intermediate | High School
Middle School
Suggested grade level for all entries: 6–8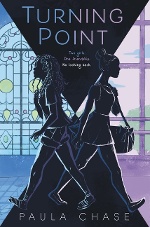 Turning Point by Paula Chase (Greenwillow)
Having declared it "the Lonely Summer," Sheeda is sad to lose her best friend Mo to a prestigious ballet camp; then Mo's brother wants to be more than friends. Mo, one of the only Black dancers at camp, faces additional scrutiny to prove she's worthy of her spot. Empathetic to the ambiguities of Black girlhood, Chase (So Done, rev. 7/18; Dough Boys, rev. 7/19) moves effortlessly between Sheeda and Mo's alternating chapters. 384 pages.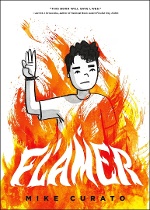 Flamer by Mike Curato (Godwin/Holt)
Aiden hopes a summer at Boy Scout camp will be free of bullying and stress. But not so fast: camp also has bullies, whose taunts referencing Aiden's presumed sexual orientation (including the f-word) are only exacerbated by Aiden's growing love for another camper. Grownup LGBTs will know exactly what Aiden is going through, but this graphic novel speaks so well to those kids currently undergoing the ordeal. 368 pages.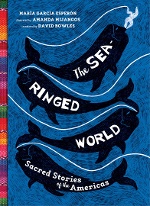 The Sea-Ringed World: Sacred Stories of the Americas by María García Esperón; illus. by Amanda Mijangos; trans. from Spanish by David Bowles (Levine Querido)
In this ambitious and expansive compendium of fifty-six short, engaging selections, Esperón presents lore and legend from a wide array of Indigenous peoples from across the Americas, a.k.a. "the sea-ringed world." The entries relate creation tales, environmental wisdom, and sage advice. Mijangos's stunning three-color graphics — black, white, and deep blue — elevate each story and underscore the volume's themes. 240 pages.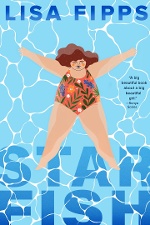 Starfish by Lisa Fipps (Paulsen/Penguin)
Since she was five, Ellie (now eleven) has lived by a list of Fat Girl Rules. She only feels comfortable in her body when she's swimming or with her dog — until she, cautiously, makes a new friend. Ellie's simple and powerful free-verse poems intensify her emotional turmoil over being bullied and smoothly destroy stereotypes, providing an inspiring reminder to all readers that they deserve to "take up space." 256 pages.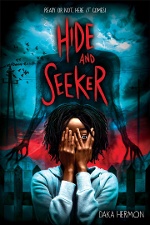 Hide and Seeker by Daka Hermon (Scholastic)
Zee had been missing for over a year. Now he's back, but something is not right. From the moment Justin, Lyric, and Nia arrive at Zee's house to celebrate, things are very strange indeed. Then a game of hide and seek turns menacing — and the friends start to disappear one by one. Moving, thrilling, and downright scary, this suspenseful horror story has a welcome diverse (mostly Black) cast. 320 pages.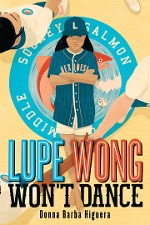 Lupe Wong Won't Dance by Donna Barba Higuera (Levine Querido)
The only thing standing between Lupe Wong and her chance to meet fellow Chinacan (or is it Mexinese?) Fu Li Hernandez, "the first Asian/Latino pitcher in the major leagues," is an A in seventh-grade PE class. But that means square dancing, which Lupe sees as both an obstacle and an outdated tradition. Issues of identity, equity, and inclusion are explored with humor and heart in Higuera's Belpré honoree. 272 pages.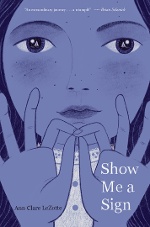 Show Me a Sign by Ann Clare LeZotte (Scholastic)
In 1805, eleven-year-old Mary Lambert's family lives in Chilmark, on Martha's Vineyard, where a significant percent of the English population (including Mary) is Deaf. The arrival of a scientist studying the causes of what he calls Deaf islanders' "infirmity" increases the story's pace — and readers find themselves immersed in a thriller. Mary's dramatic adventure is enthralling, while her internal journey is profound. 288 pages.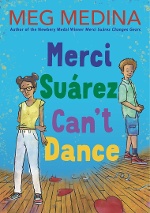 Merci Suárez Can't Dance by Meg Medina (Candlewick)
Merci navigates seventh grade with her irresistible spirit in this funny and heartwarming follow-up to the Newbery-winning Merci Suárez Changes Gears (rev. 9/18). At the annual "Heart Ball" school dance, Merci only wants to participate from behind the camera—but even that goes awry. Vibrant and insightful, the novel explores the complexities of friendship, family, and first romance. 384 pages.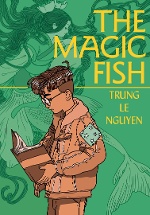 The Magic Fish by Trung Le Nguyen (RH Graphic/Random)
Thirteen-year-old Vietnamese American boy Tin and his refugee seamstress mother have always loved reading stories together. In this imaginative and elegantly illustrated graphic novel, Nguyen (a comic artist also known as Trungles) juxtaposes the world and themes of Vietnamese fairy tales with the day-to-day adolescent life, including Tin's secret crush on a male classmate. 256 pages.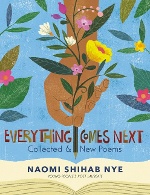 Everything Comes Next: Collected & New Poems by Naomi Shihab Nye; illus. by Rafael López (Greenwillow)
This substantial compilation, by the Palestinian American poet and current Young People's Poet Laureate, includes new poems and others from her past collections (including some originally for adults). The poems' style is conversational, the subjects often deceptively quotidian, the tone warm, welcoming, inclusive — and occasionally angry, tackling difficult topics but always with a resonant, stereo point of view. 256 pages.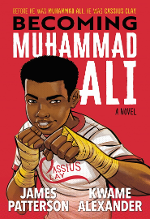 Becoming Muhammad Ali: Based on the Story of Young Cassius Clay by James Patterson and Kwame Alexander; illus. by Dawud Anyabwile (Patterson/Little, Brown/Houghton)
In this fictionalized novel, readers hang out with a young Cassius Clay in Louisville in the late 1950s, before he became the great Muhammad Ali. Clay's lean and eloquent narration, in verse, is framed by first-person prose sections by his (fictional) best friend. Anyabwile adds a powerful visual element with occasional dynamic, full-page black-and-white images. 320 pages.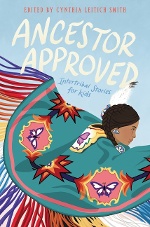 Ancestor Approved: Intertribal Stories for Kids edited by Cynthia Leitich Smith (Heartdrum/HarperCollins)
Through this anthology of linked stories by seventeen contributors, readers experience "What Is a Powwow?", as characters converge in Ann Arbor, Michigan, for the Dance for Mother Earth Powwow. Some of the attendees live locally, while others travel; some live in the city, while others live on the reservation. This anthology offers readers a variety of images of Native children and different Indigenous languages. 320 pages.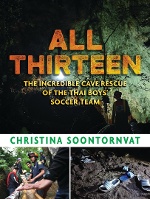 All Thirteen: The Incredible Cave Rescue of the Thai Boys' Soccer Team by Christina Soontornvat (Candlewick)
On June 23, 2018, in Mae Sai, Thailand, twelve youth soccer players and their coach explored a cave — only to find themselves trapped inside by floods. In lucid, immediate prose, incorporating interviews and other primary sources, Soontornvat gives readers a compelling journalistic account of the rescue effort — which was nothing short of miraculous. A Newbery and Sibert honoree and YALSA Excellence in Nonfiction finalist. 288 pages.
From the May 2021 issue of Notes from the Horn Book: Summer Reading. For past years' summer reading lists from The Horn Book, click on the tag summer reading.