To view this email as a web page, click here.

---

October 12, 2011



---

Five questions for Claire A. Nivola
By Jennifer M. Brabander
An earlier picture book by Claire A. Nivola, Elisabeth, told about the true experience of her mother, Ruth, a Jewish child whose family fled Nazi Germany. In Orani: My Father's Village, author-illustrator Nivola takes readers along on a remembrance of her childhood visits to the small Sardinian town where her father was born.
1. Tomie dePaola's New York Times review of Orani called your illustrations "the heart and soul and brilliance" of the book, but the text also paints a vivid picture of the village. The descriptions are both childlike and child-friendly, and you've recounted, with a remarkable lack of sentimentality, both the good (honey and bountiful fruit) and the bad (flies and scorpions). Was it difficult keeping the nostalgia at bay while immersing yourself in your childhood memories?
Claire Nivola: My father used to describe his native island of Sardinia with two words, orrori e delizie, horrors and delights. In the Mediterranean, the bright white light of the sun casts commensurately dark shadows; it is a place of contrasts. As a child, I was always eager to go back to Orani and, once there, to stay longer. A good part of its appeal was that it was so real and intense. The people were real and intense, ecstatic things happened there and terrible ones, nature itself was beautiful but not pretty.
Read More…
---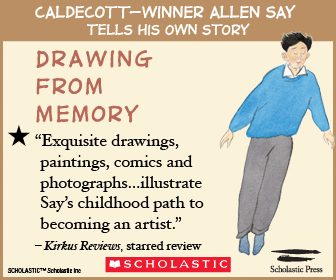 ---
Artist memoirs
By Kitty Flynn

Three notable children's-book illustrators bring their own histories to life.
Marisabina Russo tells a story based on her mother's experience in wartime Italy in I Will Come Back for You: A Family in Hiding During World War II. A young Jewish girl lives in Rome with her family until Italy joins forces with Nazi Germany and life becomes perilous for Jews. Russo's gouache paintings in the warm colors of a northern Italian village depict both the happiness of family togetherness and the tension and fear of wartime. Family photos on the endpapers bring the story (a companion to Russo's Always Remember Me: How One Family Survived World War II) even closer to child audiences. (5–8 years)
Read More…
---
Finding home
By Roger Sutton

Three new picture books consider the meaning of home: an around-the-world house tour, a fantastic underwater exploration of coral reefs, and an intergalactic search for a safe haven.
Kids will love choosing a favorite new home from Giles Laroche's If You Lived Here: Houses of the World. Do you want to live in a log house? A chalet? A house on stilts? Invitingly detailed cut-paper collages show fifteen different kinds of dwellings with information on how each is constructed and where each is located. I want to move to the "floating house" in the Netherlands. (4–8 years)
Read More…
---
Boo to you!
By Elissa Gershowitz

Halloween's not just for little boys and ghouls. Here are some funny, eerie, and downright creepy titles to scare up readers of all ages.
The goofiest of the group is David LaRochelle's picture book The Haunted Hamburger and Other Ghostly Stories. Ghost siblings Franny and Frankie demand a story before bed. Of course, one is never enough, and Father Ghost is persuaded to tell three. The humor is freewheeling and perfectly calibrated—diapers! lipsticky smooches! yuck!—for the book's audience. Paul Meisel's illustrations lend an exaggerated tongue-in-cheek quality. Perfect for Halloween (but too good not to read all year round). (6–8 years)
Read More…
---
Superior supernaturals
By Martha V. Parravano

While much in the YA paranormal genre is formulaic, here are three novels that think outside the box.
In Blood, the first installment in K. J. Wignall's Mercian Trilogy, the eternally sixteen-year-old William, Earl of Mercia, has just awakened from one of his decades-long hibernations (he is of course undead), and he needs lifeblood; Eloise, an unhappy teenager, is living on the streets. The two meet and begin an odd yet tender friendship. In a plot-driven story the reader and Will wind through his history together, the complexities and careful twists intriguing enough to keep the pages turning. (14 years and up)
Read More…
---
FROM THE EDITOR

Martha Parravano's reviews of "superior supernaturals" above reminds me that there will always be books that survive genre fatigue: just when you think you can't look at another vampire (or dystopia, or fallen angel, or fantasy intrigue) story, one comes along to renew our understanding of just why these themes resonate with writers and readers. The trick is finding them, and I'm grateful to the Horn Book staff and reviewers who somehow manage to persevere through each new boxful of fat teen novels with misty photos of dreamy-eyed girls on their covers to unearth (heh) the ones that really matter.
Having seen previous reading trends come and go, I do wonder when the craze for YA vampire and other paranormal stories might change. It will; it always does. Will the current surfeit of the futuristic and fantastical make readers turn again to the here and now, or perhaps to historical fiction? We shall see.

Roger Sutton
Editor in Chief
Send questions or comments to newsletter@hbook.com.
Hbook.com
Review of the Week
Interviews
Blogs
Books in this issue
CONTACT INFO
Editorial: Newsletter@hbook.com
Advertising: aberman4@optonline.net
This message was sent to ##emailaddress## by Hbook.com
The Horn Book, Inc.
56 Roland Street, Suite 200
Boston MA 02129
800-325-1170
e-mail: newsletter@hbook.com

Unsubscribe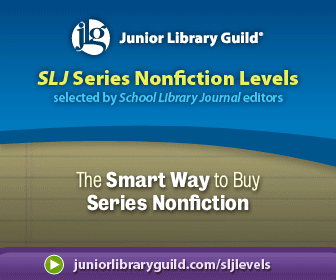 Save